Taking A Week Break From Demon's Hex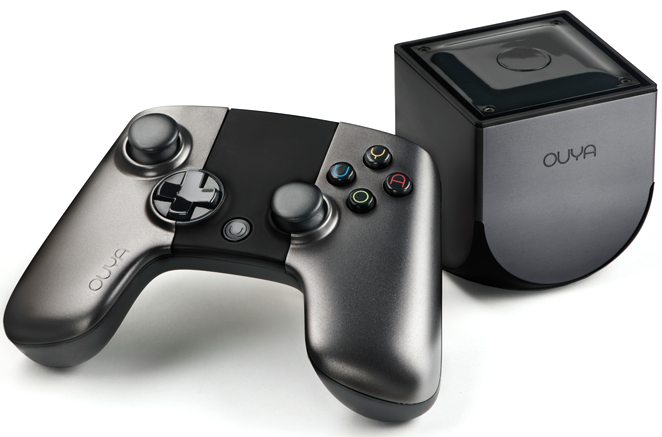 I am taking a break from Demon's Hex development to get something else going. Ouya is currently running a Free The Games Fund in which they are pledging $1million in matching funds to successful Kickstarters that raise $50,000 or more in exchange for 6 months Ouya exclusivity. Frankly, this deal is tough to say no too.
So I am going to be prototyping some potential games for play on the Ouya. I will be putting together one prototype this week. And will be doing some others over the course of the next few months.
I have a few goals with this program. First is to learn to make an Ouya game. I want to be able to develop something that plays on the Ouya with the Ouya controller.
The second is to make a 1-4-player game. The main draw of the Ouya is to be able to play local multiplayer. This can be co-op and competitive. Some of the best Ouya games so far have a strong focus on local multiplayer. So that is what I want to do.
The next goal is to release a full game on the Ouya. I do not want to shoot straight for the matching funds. That makes little sense for an unknown development house such as us. So I want to find a game that works, is simple, is fun and is multiplayer. Then I will release it and use that experience to work on something larger for the funds.
These matching funds will be available till August of 2014 or until the funds run out, whichever comes first. Hopefully the funds last till the beginning of next year, which is when I see myself being able to launch my Kickstarter.
So far, my first prototype is coming along nicely. I have basic keyboard controls for a single player running and will be implementing the other gameplay mechanics over the next couple of days. Then toward the end of the week, I will be making the port to the Ouya and test out the controls.
Of course, this first prototype might take me a couple of weeks to get operational on the Ouya, but other prototypes will most likely not take as long as the hard work of learning the platform will be done.
So, wish me luck.