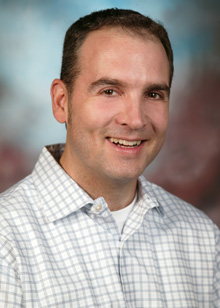 Recently, the PC Gaming Alliance's (PCGA) new president, Matt Ployhar, held an interview with Gamasutra. While over all the interview was pretty good, it was riddled with fluff and non answers. Granted, Gamasutra interviewer, Kris Graft, didn't ask some of the tough questions I would have asked, he did ask some that I felt deserved more concrete answers.
So in response, I would like to run down the full list of questions and his answers and respond accordingly.
Can you start with a little bit of your background? Where does your interest in PC gaming come from?

Matt Ployhar: So I'm currently at Intel, and have been for almost three years. I'm kind of a hybrid strategic graphics planner, if you will. One of the main reasons I came over was to kind of get exposure to hardware, and at that point in time we were actually working on the Larabee project.

…

I just felt like I'm much more aligned with Windows gaming than I am console gaming, at any level. And the Windows guys for years were trying to get me to move over into the DirectX group. So then I moved over, out of Microsoft Games, to get into Windows Div/DX. And then halfway through the [Microsoft Game Studios] re-org, I went on to my last Microsoft stint, which was a couple years on the Windows 7 planning team.
So far so good. Someone who is aware of PC gaming both from the hardware and software side of things. So what will this background provide as incite in the area? Continue Reading