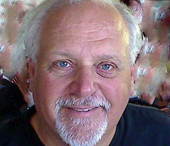 Earlier this week, Tom Buscaglia wrote up an article warning indie game developers away from bad deals with publishers. In this warning he states the following:
HERE COME THE BOTTOM FEEDERS
In this article he talks about the recent success of indie developers such as Notch, the creator of the popular Minecraft game. He states that publishers are taking notice of the indie games industry are are looking for marks. He warns us to be wary of any deal that might come our way:
But there are also a slew of bottom feeders who offer nothing but exploitation to any unwary developer looking to get his passion project in the world. I started seeing this crop up around the same time that word got out on Minecraft's financial success. Like circling vultures with the smell of death in their nostrils, these "so called" publishing partners began to sign up Indies, launch Indie "friendly" portals and even run contests with the big award being getting the privilege to get screwed as first prize.
These publishers offer many promises and bait to lure in indie developers. I am reminded of Activision's recent indie game contest. While the deal looked good on the surface and they promised to play nice with any developer who won, their past history with other developers led me to avoid them at all costs. Continue Reading